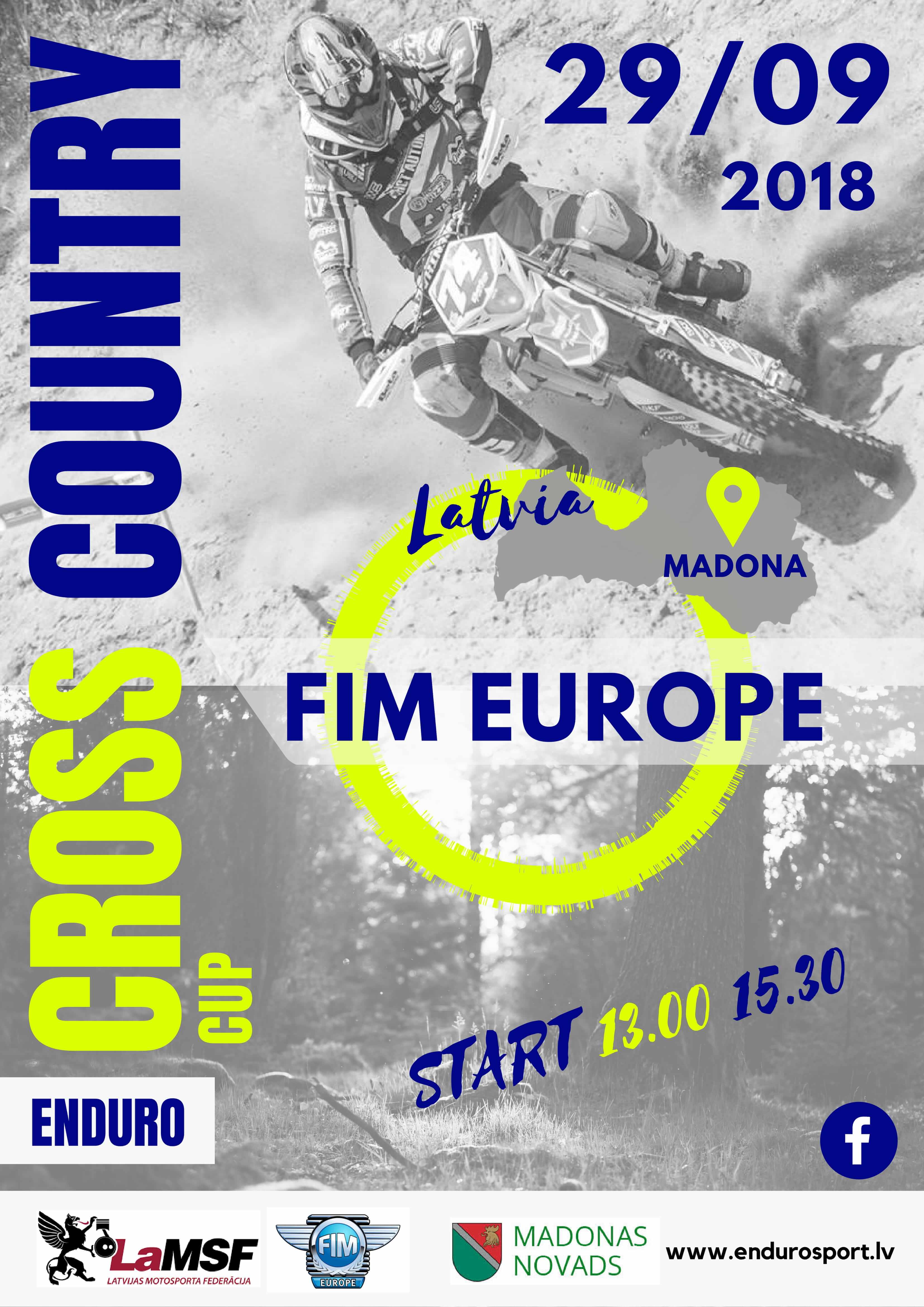 September 29 in Madona at the motocross track "Smeceres sils" will be held 3d FIM Europe European Cross Country Cup and 4th Latvian National Cross Country Cup. This race could be intereseting for those riders who are planning to take part in the next FIM Europe European Enduro Championship since one of the Championship stages are planned to organize in Madona.
Track information:
Length of the track is around 14 kilometers including forest trails, sands and typical uphill and downhill stages.
Classes: 
Junior, Senior, Veteran, Quads and Women.
It is allowed:
to ride with a National Drivers Licence and Enduro or Motocross bikes and quads.
Registartion:
Filled Entry Form must be send to dbluma@inbox.lv
Do not forget:
To participate in the FIM Europe Cross Country Cup a rider must have starting permission from FMNs.